Attrazioni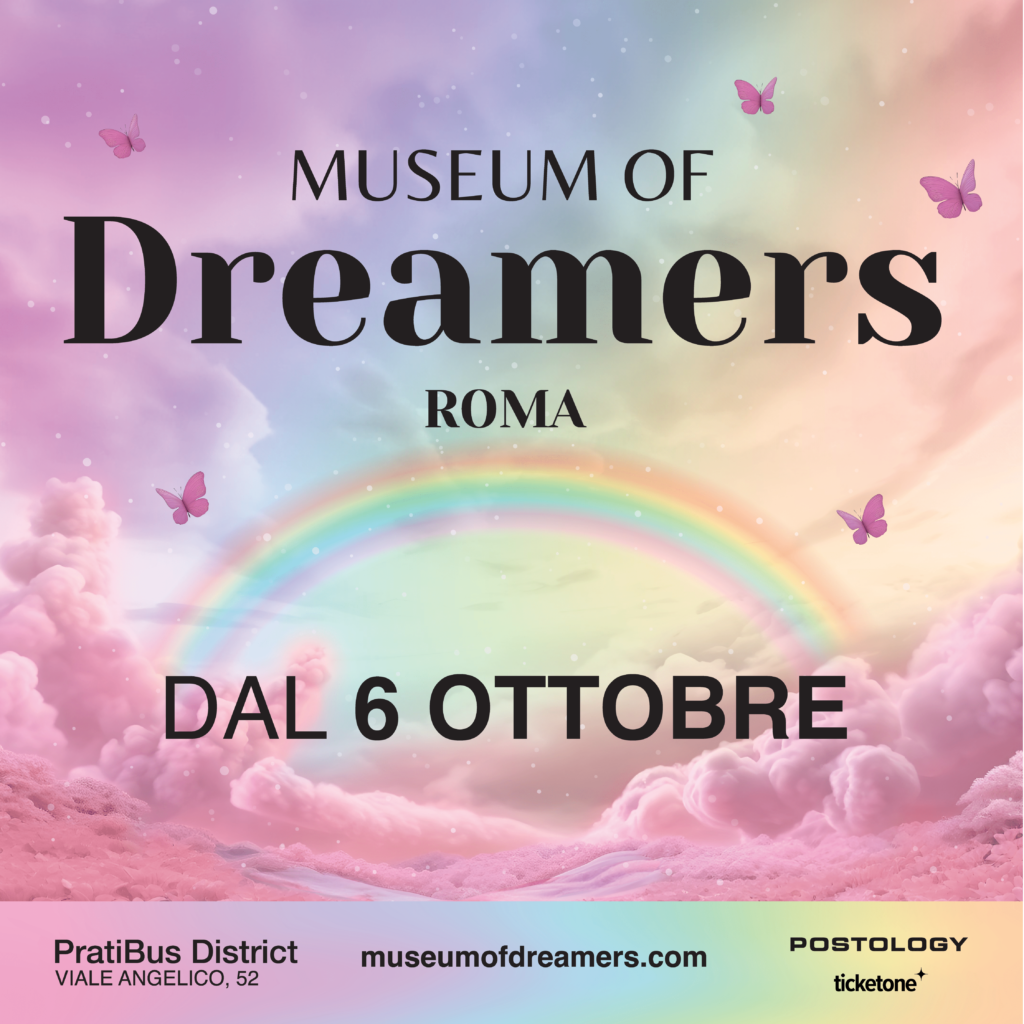 Museum of Dreamers a Roma nel 2023/2024: una foresta incantata, giochi di luce ed effetti speciali
Museum of Dreamers arriva a Roma nell'autunno 2023. La mostra dedicata ai sognatori con 21 incredibili installazioni immersive che ha già conquistato Milano arriva finalmente nella capitale per trasportare i visitatori in un viaggio emozionante. Una foresta incantata, un'appartamento al contrario, una grande piscina di palline, giochi di luce e tante altre attrazioni incredibili faranno parte di questa esperienza unica nella città di Roma.

L'idea è nata dall'intuizione dalle designer Elena e Giulia Sella, co-fondatrici di Postology, un hub creativo la cui prerogativa è quella di offrire esperienze immersive ed emozionali mescolando creatività, design, comunicazione e tecnologia. L'esperienza del museo dei sognatori è aperta a tutti, dai più piccoli ai più grandi, perché sognare non ha età e tutti possono perdersi e ritrovarsi in questa esperienza.
Museum of Dreamers aprirà a Roma dal mese di ottobre 2023. Le date precise e la location saranno rese note in seguito.
Potete acquistare i biglietti per Museum of Dreamers a Roma qui.
 
Quando
Data/e: 6 Ottobre 2023 – 21 Gennaio 2024
Orario: 00:00 – 00:00
 
Dove
Pratibus District
Viale Angelico, 52 – Roma
 
Prezzo

Altre informazioni
www.ticketone.it